The Amazing uses of Furniture Salve
Wise Owl Paint's core philosophy is to create premium products without compromising your health or the environment.  A lot of waxes and furniture polishes contain solvents and chemical fillers.  Furniture Salve is a 100 percent natural product that uses Hemp oil, Coconut Oil, and three different waxes.  The oils condition your surface while the three waxes cure within 30 days for a durable finish.  With salve, you can revive, rejuvenate, protect and seal all in one easy, safe step!  Another amazing benefit to salve is that it kills mildew, bacteria, and fungus while neutralizing odors.  That dresser with musty smelling drawers?  Salve it up and walk away!
Salve it up and walk away!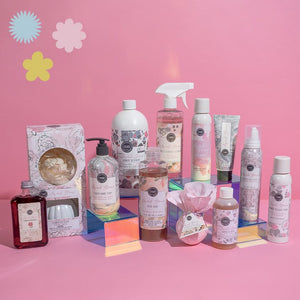 Sweet Grace
Bridgewater brings fragrance to life through candles that share a purpose of feeding children around the world through Light a Candle • Feed a Child™.
Myra Bags
At Myra, we provide a wide range of canvas, leather & hair on products. Every bag is truly handcrafted and made with genuine water buffalo and real leather.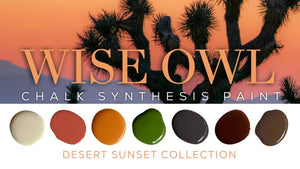 Wise Owl Products
Wise Owl Paint was born from a need to bring things back to life. There is an extraordinary sense of bliss that comes with rescuing an item from injury; from the trash; or simply to bring it back to being a cherished piece once again. Wise Owl provides premium products and tools to aide in this transformation.
HAPPY clients
Sweet Vintage Designs did a great job helping me transform some shelving units that were perfect for a library into light and bright shelves for a nursery! Jessica listens well, offers suggestions and it's a very detailed as to the transformation process. I love the results!

Leslie
Quality work, great selection, nice lady. We have purchased a couple of pieces and commissioned SVD to reimagine my grandparents pie safe. It is perfect and is the anchor in our new kitchen. Thanks Jessica and your crew at SVD!

Allen
She does awesome work!!!!

Stephanye
Custom content
Welcome to Sweet Vintage Designs
Welcome to our shop!

We are so happy you are here! Settle in and browse around. If you don't see something your looking for, PLEASE message us. We may just have it in our "secret" inventory or together, we can create something custom for you.
We are happy to assist you within our means and can't wait to hear from you!
Our Brand:
Established in 2020, Sweet Vintage Designs is a small family owned furniture and home décor business. We aspire in reclaiming & creating new looks and finishes to previously owned antique/ vintage wood furniture pieces and other home décor items.
When you purchase from us, you can feel confident in knowing that you are receiving quality built pieces that will continue to provide value and function to your home for many more years to come with proper care. Not to mention, furniture and home decor pieces that will artfully accent the areas of your home. You will be left with a unique, one of a kind item that you simply can not find anywhere all the while helping a small business continue to exist.